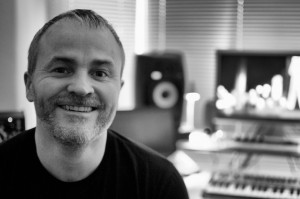 Welcome to millermusicandmedia.com, the online portal for music technologist/writer Jonathan Miller's namesake multimedia company, Miller Music and Media.
Jonathan has specialised in the 'ancient art' of the hi-tech music interview for many years, with well over 100 features, articles, and reviews published in leading audio technology magazine titles around the globe — including Audio Media (UK); EQ (USA); Future Music (UK); Interface (Holland); Keyboard (USA); Keyboards (Germany); Lighting&Sound International (UK); MT (UK); Music Trade News (UK); OnStage (USA); Production Partner (Germany); Pro Sound News Europe (UK); Resolution (UK); Sound & Recording (Japan); Sound On Sound (UK); and The Mix (UK) — as well as having held editorial positions on several pivotal UK titles.
A move into the more expansive writing world of books saw Jonathan researching and authoring Stripped: Depeche Mode, an in-depth (600-plus-page) title for London-based music biography specialist Omnibus Press. This is now in its third edition, having also been translated/published in numerous overseas territories — including Germany, Hungary, Czech Republic, Bulgaria, Italy, Poland, and Russia, directly resulting in several radio interviews, including BBC Radio Scotland, and Xfm London 104.9/Xfm Manchester 97.7, as well as Jonathan being interviewed for Prism Films' Depeche Mode documentary, Depeche Mode: The Dark Progression (for which he also composed and produced the accompanying music soundtrack).
As an Apple Certified Pro, Jonathan runs a project recording studio, and is credited on albums by UK synth pop pioneer Gary Numan and German electronic music pioneers Tangerine Dream.
More recently, Jonathan has been successfully handling the press and public relations for several audio technology hardware and software manufacturers and developers.
The article generated quite a buzz over here — wouldn't have expected that from a purely tech-oriented mag; the publication date coincided nicely with NAMM, so every second person at the show asked me about it. Maybe some of my long-winded thoughts have found an audience, after all — thanks to your persistence!"
Composer, producer, and international recording artist Paul Haslinger, USA
This is one hell of a story, meticulously researched and told."
Johnny Black's Stripped: Depeche Mode review, MOJO February 2004
Thanks for a great job on the music."
Depeche Mode: The Dark Progression Producer Alec Lindsell, UK
Jonathan Miller is doing an excellent job of achieving promotional results for all Alliance partners."
Plugin Alliance CEO Dirk Ulrich, Germany/USA
Leave a reply
Fields marked with * are required