Having previously contributed to a number of books, including Electroshock! Groundbreakers Of Synth Music by Greg Rule, Miller Music and Media's Jonathan Miller is now a published author in his own right. He has recently been contracted to research/write another rock biography for London-based music biography specialist Omnibus Press.
Anyone wishing to discuss book-writing projects — past present, or future — can contact us at any time. We are always happy to hear from you!
Listed below are the currently available books by Miller Music and Media's Jonathan Miller…
STRIPPED: DEPECHE MODE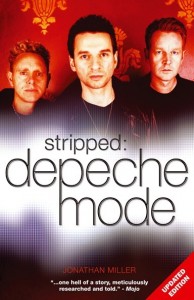 Stripped: Depeche Mode, Miller Music and Media's Jonathan Miller's in-depth (600-plus-page) title for London-based music biography specialist Omnibus Press is now in its third edition: "An electrifying new biography about the four Essex lads who became award-winning stadium superstars and champions of synth pop!
Jonathan Miller's groundbreaking book features in-depth interviews with founder member Vince Clarke and producers Gareth Jones and Mark Bell, and contains never-before-seen interviews with the band members themselves.
With additional input from Gary Numan, Howard Jones, and Thomas Dolby, this is a unique portrait of a band that almost lost control when their lives went off the rails and lead singer Dave Gahan's heroin addiction nearly killed him. In the end, Depeche Mode not only survived, they triumphed, racking up a staggering 40 million-plus album sales on the way.
This is their amazing story, told in full for the first time.
Born out of the post-punk backlash in the early 80s, Depeche Mode took their name from a phrase in a French style magazine and became the definitive international synth-pop group. Vince Clarke, Andy Fletcher, and Martin Gore had started out as an Essex guitar band, but it was their bright and upbeat synthesizer-driven brand of pop fronted by Dave Gahan that was to find global acceptance and enjoy unlikely success in the US.
Despite a handful of early plaudits in the music press, the group won only intermittent critical acceptance over the years, its often light musical approach contrasting with lyrics that sometimes plunge into darker topics like S&M, religious fetishism, and the scourge of capitalism. But whatever the music press said, the fans finally bought into Depeche Mode in a big way. Their Violator tour at the start of the 90s sold millions of records and turned them into major US concert stars.
In true rock style, Depeche Mode's members have suffered their share of internal strife over a long career. Dave Gahan reinvented himself as a lead singer with both a harder musical edge and a near-fatal drug habit, while internal acrimony often marred the later stages of their career.
Jonathan Miller has made an exemplary job of telling the Depeche Mode saga in its entirety and goes a long way towards explaining how the group have managed to thrive when almost all their post-punk contemporaries fell by the wayside long ago."
Stripped: Depeche Mode has also been translated/published in numerous overseas territories — including Germany, Hungary, Czech Republic, Bulgaria, Italy, Poland, and Russia:
STRIPPED: DEPECHE MODE (OMNIBUS PRESS, LONDON)
ENTHÜLT: DEPECHE MODE (BOSWORTH, BERLIN)
STRIPPED: DEPECHE MODE (SHOWTIME, BUDAPEST)
STRIPPED: DEPECHE MODE (KARGOMEDIA, PRAGUE)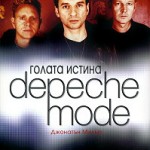 STRIPPED: DEPECHE MODE (A&T PUBLISHING, BULGARIA)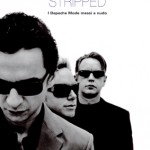 STRIPPED: I DEPECHE MODE MESSI A NUDO (CASTELVECCHI, ROME)
DEPECHE MODE. OBNAŻENI (IN ROCK, POZNAŃ)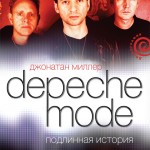 DEPECHE MODE. ПОДЛИННАЯ ИСТОРИЯ (AMPHORA PUBLISHERS, SAINT-PETERSBURG)
Leave a reply
Fields marked with * are required