Miller Music and Media has developed writing relationships with numerous leading audio technology magazine titles around the globe, including Audio Media (UK); EQ (USA); Future Music (UK); Interface (Holland); Keyboard (USA); Keyboards (Germany); Lighting&Sound International (UK); Production Partner (Germany); Pro Sound News Europe (UK); Resolution (UK); Sound & Recording (Japan); and Sound On Sound (UK).
Miller Music and Media has also been commissioned to provide sleeve liner notes for a series of albums by German electronic music pioneers Tangerine Dream when reissued on the Castle Communications label, as well as providing biographical content for Depeche Mode member Andy Fletcher's Toast Hawaii independent imprint, plus MOJO magazine contributions, and more.
Anyone wishing to commission Miller Music and Media for writing work can contact us at any time. We are always happy to hear from you!
INTERVIEWS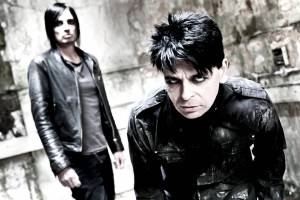 Miller Music and Media has conducted interviews with numerous recording artists, performing musicians, and producers, including Michel Huygen/Neuronium (Spain); The Orb (UK); Lightwave (France); Suzanne Ciani (USA); Klaus Schulze (Germany); Portishead (UK); Mark Shreeve (UK); Rick Wakeman (UK); Tangerine Dream (Germany); Gary Numan (UK); Ozric Tentacles (UK); Eat Static (UK); Banco De Gaia (UK); Christopher Franke (USA); Karl Bartos (Germany); Thomas Dolby (USA); John Foxx (UK); Terminalhead (UK); Paul Haslinger (USA); Mark Isham (USA); Mark Snow (USA); JBK (UK); Adam Fields (USA); Micheal Stearns (USA); Mark Bell (UK); Gareth Jones (UK); Patrick O'Hearn (USA); Enigma (Ibiza); Erasure (UK); Jan Hammer (USA); Howard Jones (UK); Robbie Bronnimann (UK); Mike Nielsen (UK); Tori Amos (UK); Mark Hawley (UK); Jon Astley (UK); Vince Clarke (UK); David Helpling (USA); Human League (UK); Simon Gogerly (UK); and Edgar Froese (Germany), to name but some.
INTERVIEW EXAMPLE
SIMON GOGERLEY (U2 producer, Audio Media February 2008)
FEATURES
Miller Music and Media has visited numerous companies and locations in the pursuit of writing features for magazines, including DUY Studios (Barcelona, Spain); Sonic Images (Hollywood, USA); CEDAR Audio (Cambridge, UK); Digital Factory (Paris, France); BBC Norton Wood (Worcestershire, UK); Strongroom (London, UK); BBC Bristol (Bristol, UK); Rooksmere Studios (Northamptonshire, UK); Dea Lane Lea (London, UK); BRIT Awards (London, UK); Classic Sound (London, UK); Coding Technologies (Nuremberg, Germany); Twickenham Film Studios (Twickenham, UK); Carling Academy (Newcastle, UK); DR Byen (Copenhagen, Denmark); Classic Pictures (Shepperton, UK); Metropolis (London, UK); The Sage Gateshead (Gateshead, UK); Wales Millennium Centre (Cardiff, UK); High Barn (Essex, UK); Post Blue (London, UK); Hub II (Essex, UK); Oslo Opera House (Oslo, Norway); Fleetwood Mobile (Denham, UK); The Picture House (Edinburgh, UK); Wyvern Theatre (Wyvern, UK); Clarity Post Production Sound (London, UK); Mere Mortals (Newcastle, UK); Monkey Puzzle House (Suffolk, UK); Yellow Fish Music Group (East Sussex, UK); Kleine Audiowelt (Sandheusen, Germany), and more.
FEATURE EXAMPLE
LED ZEPPELIN LIVE (Audio Media January 2008)
REVIEWS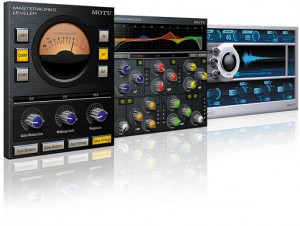 Miller Music and Media has reviewed various hardware and software products for leading audio technology magazine titles, including, most recently, Massachusetts-headquartered computer-based audio and video production hardware and software developer MOTU's The MasterWorks Collection effects plug-in suite.
REVIEW EXAMPLE
MOTU THE MASTERWORKS COLLECTION (Audio Media January 2011)
Leave a reply
Fields marked with * are required